For over 40 years, Cascade Custom Pools has been building an excellent reputation for fine pool construction in Austin and the surrounding communities. We have been owned and managed by Hank Thompson since our inception in 1982. Cascade is a very hands-on, locally owned business.
Owners, Hank and Theresa Thompson have lived in the Bee Cave-Dripping Springs area for over 40 years. We have many satisfied clients in Lakeway, Westlake, Dripping Springs, Spicewood, Rollingwood, Bee Cave, Volente, Steiner Ranch and other areas in and around Austin. In 2008, their son T.J., added his creativity and people skills to the mix. He manages the sales, design and marketing for the business.
We look forward to meeting the needs of new clients in the area with our services. Go to the Contact Us page and send Cascade Custom Pools a message today for more information!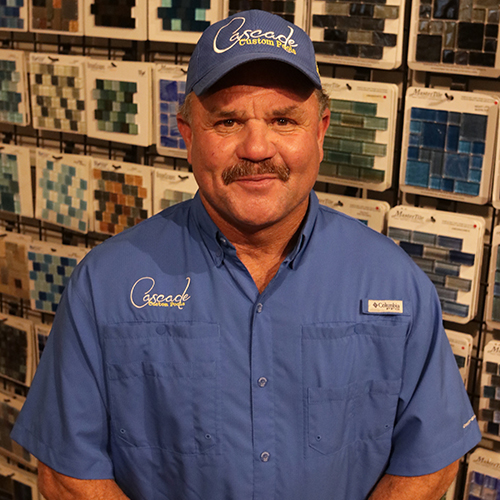 Hank: President & CEO
Hank Thompson was born to build amazing pools. As a 12-year-old, he watched with fascination while his neighbors built an intricate custom pool—and fell in love with the way the backyard was transformed. As he watched, he copied their construction phases in his own yard and built a small pond for his ducks. Then, while studying business at Texas State University, he worked construction to put himself through school and learned the fundamentals of building in the unique Hill Country landscape. When he finished school, he and his soon-to-be wife Theresa started Cascade Custom Pools, and it's been his passion ever since.
In the last 40 years of serving Austin and the surrounding area, Hank has been hands-on with his clients, personally checking each step of construction to ensure the highest level of quality. His goal is for every pool—from the smallest to the grandest—to enrich the lives of the family using it. He has a special talent for some of the most challenging designs, including hillside construction and other difficult build sites.
Hank is grateful to be able to spend his time working in the pool industry with his wife and son, TJ. When not building pools, he enjoys his time managing wildlife on his Hill Country ranch, listening to country music and riding his Harley-Davidson.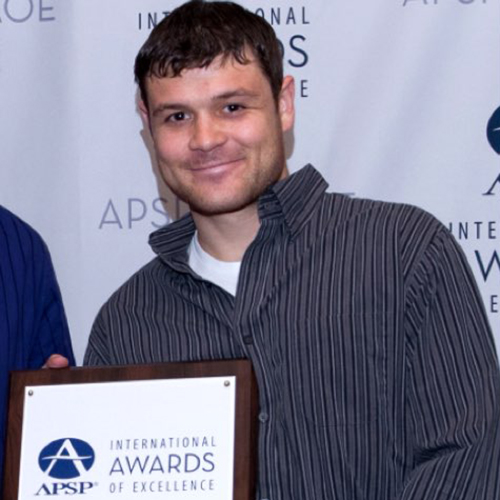 TJ Thompson: Vice President of Sales & Operations
As the son of Cascade's founders, TJ Thompson has been at pool sites since before he could walk. Not surprisingly, he's developed a strong sense of creativity and an eye for details, designing amazing pools and waterscapes for the last 15 years. Many of his designs have won international awards. He's worked his way up from construction on job sites during college summers to project management, design, and sales. He currently oversees processes and operations and is very involved in the company's overall strategic planning.
TJ was born and raised in Austin, TX, and attended Lake Travis schools from kindergarten to high school. TJ is a perpetual student of the pool industry. After attending college in Colorado, he brought 3D pool design to Cascade and is constantly studying the industry to learn the latest trends in construction and design. TJ is one of the few who holds a certification as an Associate from the Genesis school of Watershape Designers and has his certification through Water Shape University as a Verified Watershape Profesional. He is currently serving on the Central Texas chapter of Pool & Hot tub Alliance (PHTA) as one of its youngest acting members.
TJ is an avid music lover and outdoorsman. He can often be found enjoying concerts or water sports on the lake.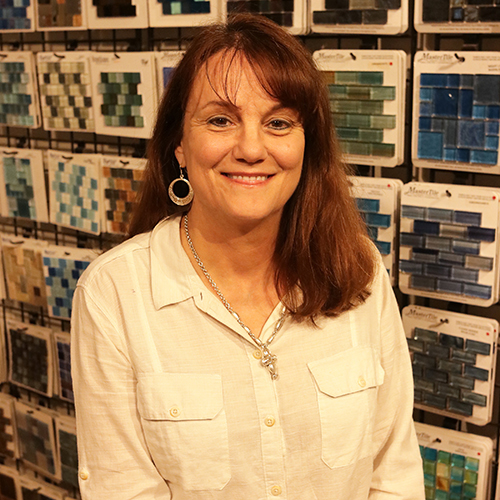 Theresa: Vice President of Finance & Administration
Theresa Thompson is the heart behind Cascade Custom Pools. She and Hank started the company in 1982 after graduating from Texas State with a degree in business. She's been involved in many aspects of operations ever since, keeping things running smoothly for both employees and clients. Constructing pools requires a lot of moving parts, and she is a huge asset in keeping everything flowing with her people skills and business knowledge.
While raising their two sons, Theresa gained experience in other fields, including five years as an elementary teacher in Lake Travis ISD. She worked as a property manager for a commercial developer and continues to manage her own real estate investments. Even as she expanded her skill set, she oversaw the company's finances, and as the company has grown, she has jumped back into the business fulltime.
Theresa loves being a part of a family business and growing something great together. When not helping with the pool company, she loves yoga, traveling, and spending time with friends and family.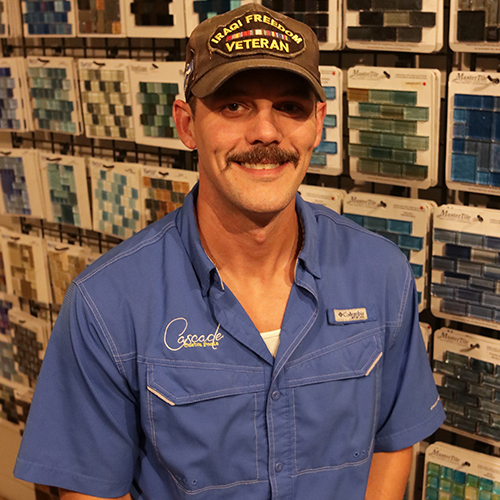 Jason Ellis: Senior Project Manager
After graduating from Lake Travis, Jason Ellis moved to Georgia to serve his country. There he completed a tour in Iraq, trained and supervised an infantry squad, and became certified in combat lifesaving.
When he returned to the Austin area, Jason jumped into pool building with the Thompsons, a family he's known since elementary school. Once he learned the unique ropes of the pool industry, he quickly rose to the level of project manager, overseeing builds with precision and creativity. He has built numerous award-winning pools for both international and national competitions while also having served as a judge for the 2014 APSP International Awards competition. An APSP Certified Building Professional (CBP, he's been with Cascade for ten years).
When not perfecting pools, Jason enjoys pretty much anything to do with every possible sport. He also explores all of Austin, Lakeway, and beyond with his prized pup JD.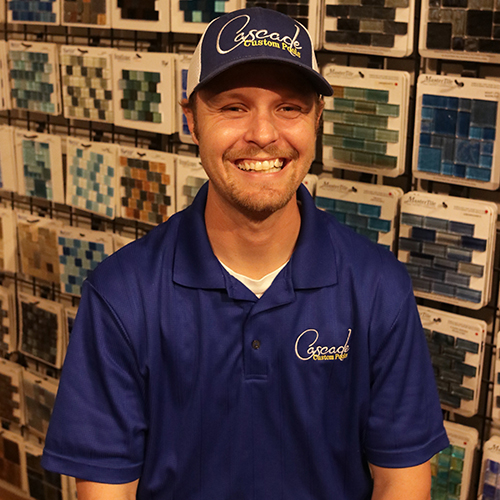 Austin Olsen: Project Manager
sAustin Olsen is a native to the Austin area and a natural in the pool industry. Over the last eight years, he's worked his way up through the system, from pool maintenance technician to sales to construction. Austin now oversees several complex projects with a passion for quality, construction, and satisfied clients.
It's not an accident that Austin loves pool construction. He's an avid outdoorsman and enjoys hunting, fishing, and anything else even remotely related to nature and water. He even spent three years in Costa Rica serving as a kayak and fishing guide to get more in touch with water.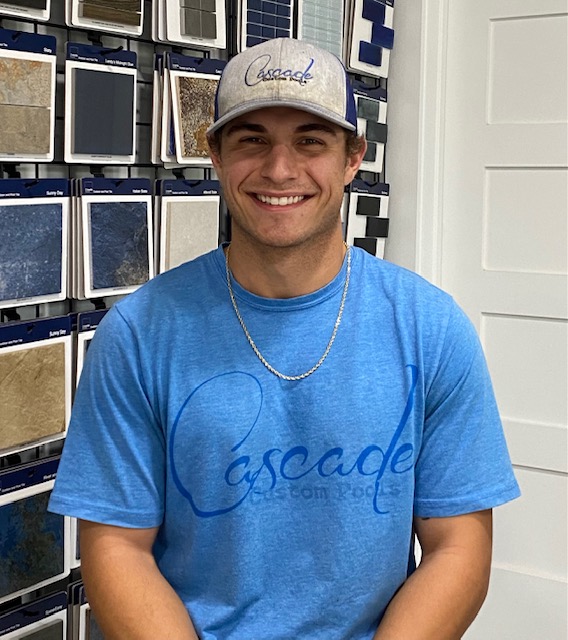 Zachary Nelson: Assistant Superintendent
Originally from the Houston area, Zach has been fascinated by pool construction and landscape design since his parents built a pool at his childhood home. While finishing up his undergraduate degree at The University of Texas, he wanted to start a career in a field that he felt passionate about and could make a difference in.
As a superintendent in training, Zach is eager to learn more and more about creating these outdoor masterpieces. He strives to take dreams and turn them into a reality that anyone can appreciate. When Zach isn't working hard to help build award-winning pools, you can find him staying active and enjoying the outdoors with his dog Skye.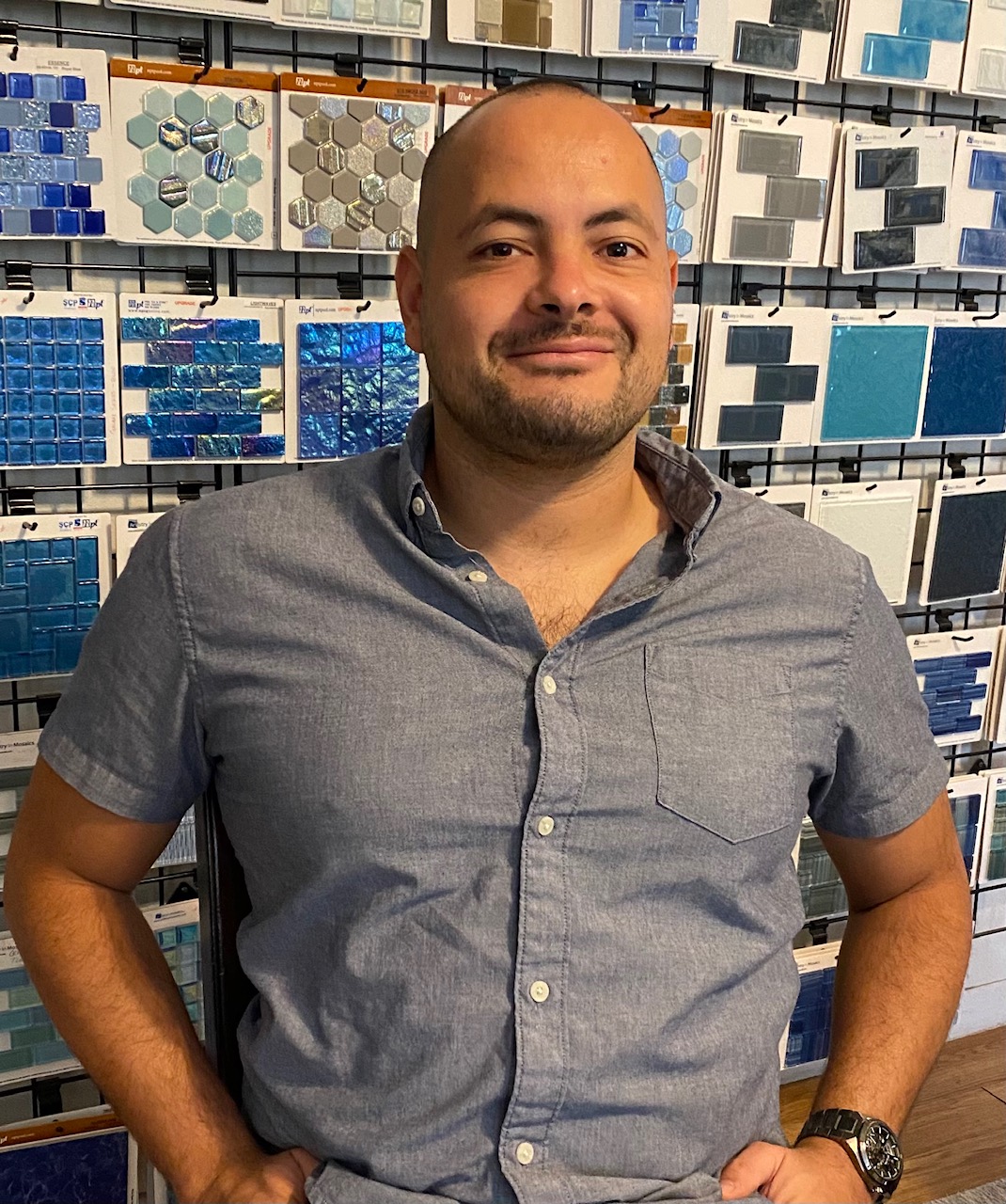 Carlos Sandoval: CAD Design Specialist
A native of Guatemala and a lifelong passion for drawing, sketching, art and the pursuit of creativity combined with decades of exposure to computers and CAD programs, Carlos knows the in's and out's of 2D drafting & 3D modelling in various Computer Aided Programs. Bilingual in language and multilingual in CAD. After earning his degree in Industrial Design from the accredited Universidad Rafael Landívar, he wasted no time packing up his bags to pursue a better life than his native Spanish speaking home could offer him.
After taking a detour in HVAC Drafting, MEP Engineering CAD coordination and Controls Automation Design in family run and corporate settings, Carlos finally found his way into his lifelong passion: DESIGN.
With a unique blend of skills, abilities and experience, you could say he is the perfect fit for pool design:
CAD Expert + Design Enthusiast x HVAC Mechanics + Controls Automation/Spanish x English = Perfect Fit
When not expressing himself through Pools and CAD, you can find him expressing himself on the mats at the best Martial Arts Academy you can find in Austin.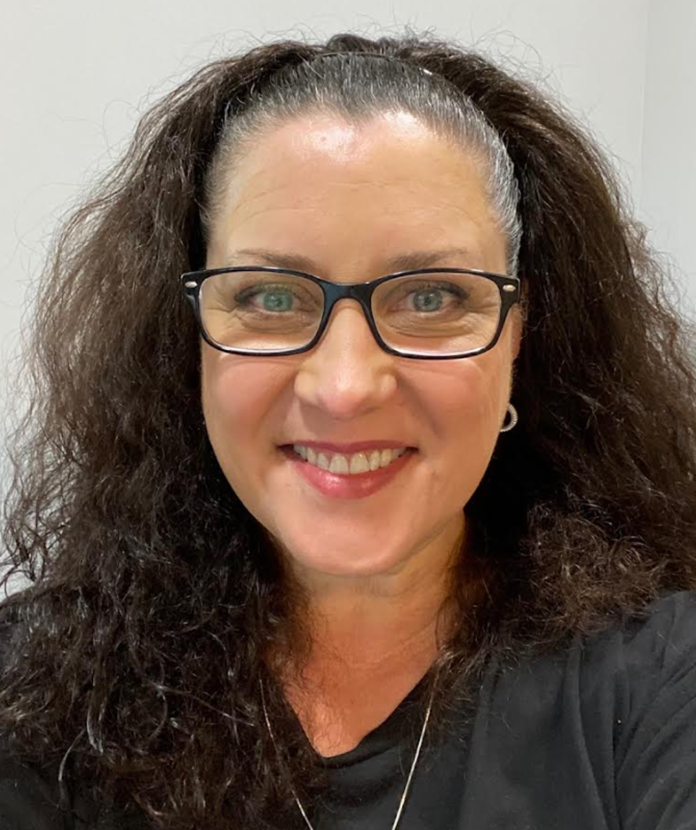 Hillary Bates: Permit Coordinator / Administrative Assistant
Hillary Bates is a Native of TX, fifth generation Austinite. Her Great Grandfather and Great Great Grandfather were lead Masons on the Capital and managed the raising of Goddess of Liberty to the rotunda in 1888. Design and Construction is in her blood. Although she has lived in many states in her lifetime, Texas is Home.
She has a Degree in Interior Design from Northern Arizona University. She has over 30 years' experience in Design and Construction. Hilary now has three years in the pool industry with Cascade Custom Pools. Her construction and design knowledge has been essential in the Cascade Pool process. She is responsible for managing the Permit Application process, assisting clients with material selections, and is Administrative Assistant to management. In her spare time, she loves to read. She is married, has two grown sons and three fur babies.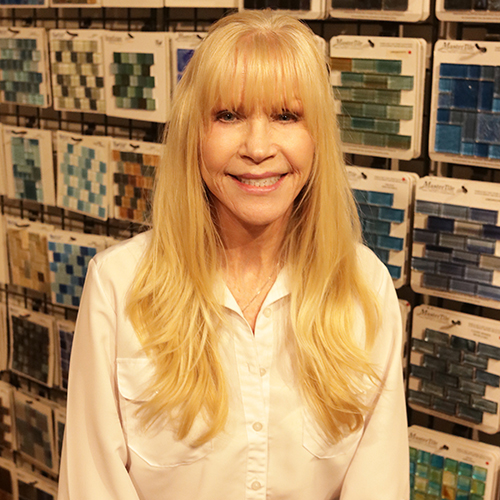 Margaret McVay: Accounting Manager
Margaret McVay brings over 40 years of pool company experience to her role as Cascade's accounting manager. In her nine years at Cascade, she has helped to streamline processes while ensuring that every client is taken care of as if their pool was the only one being built.
Before moving to Austin, Margaret and her husband owned a swimming pool company in Dallas, where she learned the ins and outs of running a family-owned business. Additionally, she has experience in custom home construction and has owned two retail businesses. When her husband passed away, she joined Cascade to stay with a family-owned operation. When she's not at work, she's usually on the dance floor, either dancing socially or refining her skills in classes.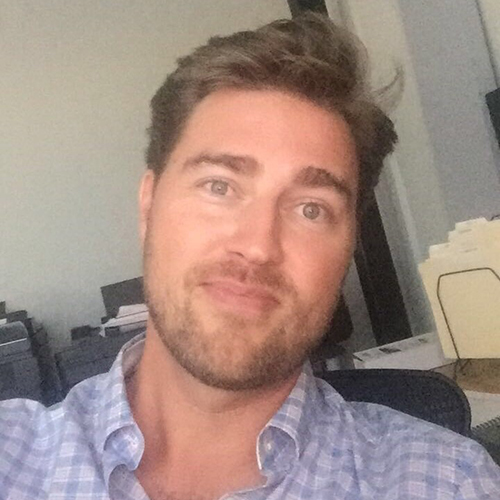 Patrick Bagwell: Design & Sales Consultant
From an early age, Patrick Bagwell had an appreciation for architecture and outdoor living spaces. For his high school senior project, he actually chose landscape architecture as the career to explore. After graduating with a degree in construction management, he first learned the intricacies of augmenting property value by flipping houses in his hometown, Augusta, Georgia. Though he enjoyed this position, it lacked the need for creativity and design he found so rewarding. He took a position with a custom pool builder where he took on the most complicated design requests. He went on to spearhead the company's goal to be the go-to builder for outdoor kitchens and covered structures. These years proved valuable to help hone his craft of transforming a plain backyard into a fully functional oasis.
In 2015, Patrick came to visit one of his best friends who was then living in Austin; after only a few days, Patrick fell in love with the city and the beautiful Hill Country landscape. During his time designing in Austin, Patrick has won multiple APSP design awards and continues to explore cutting-edge build techniques to continually impress clients. Whether it's designing free-flowing natural landscapes or straight-lined modern pools, he enjoys the challenge of designing spaces that fit the given landscape well while also keeping client's respective budgets paramount.
When not creating beautiful designs, Patrick loves golf, is an avid fan of live music, and is a bit of a foodie.